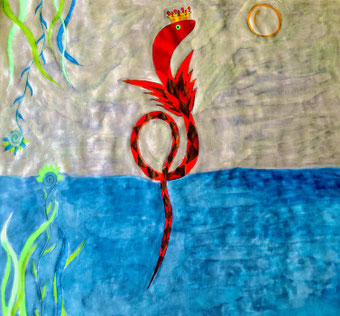 One of the Sacred books of the Tibetan Buddhists is fabled to have been received from the Nagas, who says Schagentweit are "Fabulous creatures of the nature of serpents, who occupy a place among the beings superior to man, and are regarded as protectors of the law of Buddha".
To these spiritual beings sake-muni is said to have taught a more philosophical religious system than to men, who were not sufficiently advanced to understand it at the time of his appearance. 
-Serpent and Shiva Worship and Mythology in Central America, Africa and Asia and The Origin of Serpent Worship.
by Hyde Clarke and Staniland Wake.